About Me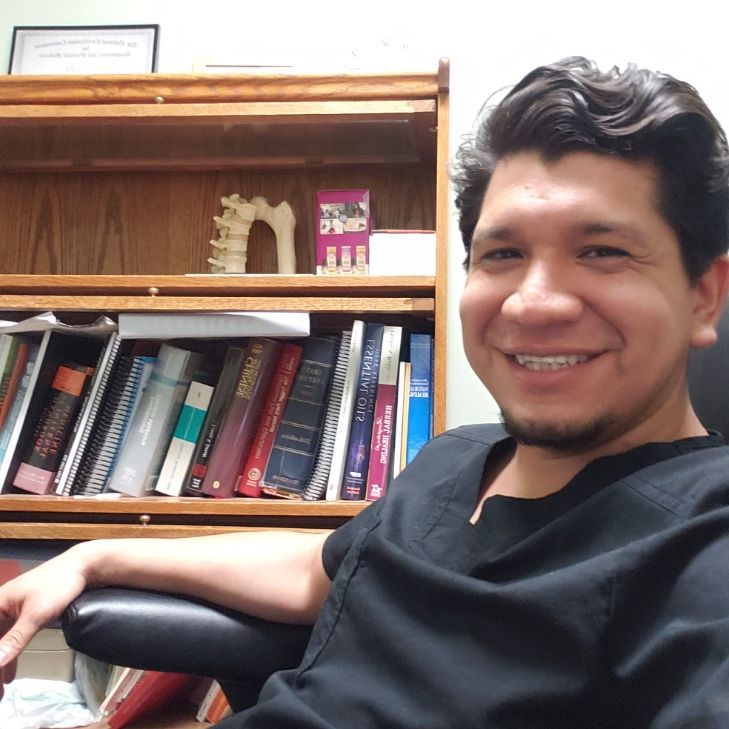 Hi, my name is Andy, and I started my career serving in the military as a young man, which welded within me discipline, courage, integrity, and motivation. During my time in the service, I participated in missions such as the Sri Lanka relief efforts for the survivors of the Tsunami that hit the island in 2004. After serving in the armed forces, my curiosity and enjoyment of physical activity led me to a path of understanding how the body functions, which in turn guided me towards earning a degree as a physical therapist assistant. I obtained a decade of experience treating many types of neurological, cardiovascular, and musculoskeletal diseases in that career which taught me the importance of patience, compassion, and empathy not only for my patients but for everyone. My passion for helping others and desire for growth then set me on a course in martial arts which transformed my ambition to becoming my own health clinician as an acupuncturist, this provided the opportunity to relive my adventure days in the armed service and practice acupuncture in 3rd world countries such as Guatemala as a member of the Integrative Health Project in 2018.

Of course, there's a little more to the story. I've always been adventurous and some of my hobbies included sports, riding motorcycles, hiking, snowboarding, indoor rock climbing, and martial arts. Along with all my hobbies came a lot of injuries ranging from fractures, sciatica, low back pain, shoulder pain, and neck pain and I tried many different approaches towards healing. Exercise helped a lot, but it wasn't enough because, at night time when I wasn't moving and when my body cooled down, I felt the effects from all my injuries which for me was a constant stabbing pain on my shoulder due to a injury that required surgery and a tight aching pain on my low back that wouldn't stay away despite all the strengthening and stretching that I tried. All my knowledge and experience as a physical therapist just wasn't enough to help keep the pain away and not come back, then I was introduced to acupuncture and the low back pain was gone after 3 treatments which I thought was amazing because nothing else that I tried helped as efficiently, quickly, and lasted as long as acupuncture did. I knew then, that this was the path that I wanted to walk in. To this date, the best medicine I've encountered has been through acupuncture.
As an acupuncturist, I am focused on serving individuals recovering from sub-acute traumatic injuries (postoperative), surgeries, musculoskeletal injuries, low back pain, shoulder and neck tightness and/ or pain, neurological disorders, heart attack survivors, anxiety disorders, headaches, and migraines - with a decade of experience in the rehabilitation of these diseases. My experience in the health field is balanced by my academic knowledge which includes graduating from Montclair University in New Jersey, majoring in Medical Humanities which emphasized medical anthropology, medical ethics, biostatistics, and medical literature. I recognize the potential for every individual to rise again after falling. Whether rehabilitating from injuries sustained in accidents, systemic failure, or emotional injury, every human being has the ability to recover and metaphorically speaking – "rise from the ashes and reignite their lives!". My style of healing includes Kiiko style Japanese acupuncture and can also include cupping, physical therapeutic exercises, electrical needle stimulation, kineseo tapping, and Qigong to form a comprehensive package of pain management and recovery without the need for addictive drugs such as morphine; while also providing a decade of experience and education in western scientific exercises and medicine.